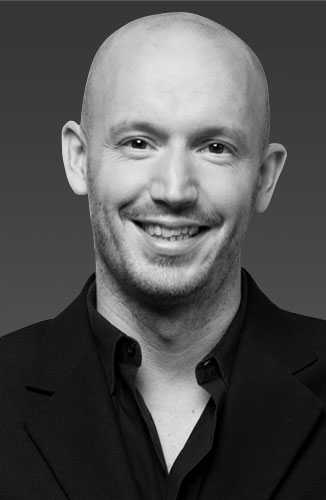 Artistic Director,
Germany, Switzerland & Austria

Bastian works backstage in shows and events
around the world and has participated in
Berlin Fashion Week and the Düsseldorf trend and fashion days.
WHY THE BEAUTY INDUSTRY:

Here I can help make people happy and look good in one hour; how many people can say that about their job?
FAVORITE HAIRSTYLE SEEN IN A MOVIE OR ARTWORK:

The hairstyles seen in the Alexander McQueen and David Bowie exhibitions; I was inspired by how the clothes, hair and makeup blend into each other and bring everything to the next level.
THREE AVEDA ARTISTS YOU WANT TO HAVE DINNER WITH:

Allen Ruiz, Ricardo Dinis and Ian Michael Black because they are all amazing hairdressers and all have their own distinct and wonderful tastes.
Flexible hold hair spray intensifies and locks in curls with all-day frizz control, corn-derived conditioning agents leave hair touchable. Wheat protein and organic aloe blend expands when hair is wet and retracts when hair is dry to define curl or wave.
Learn More