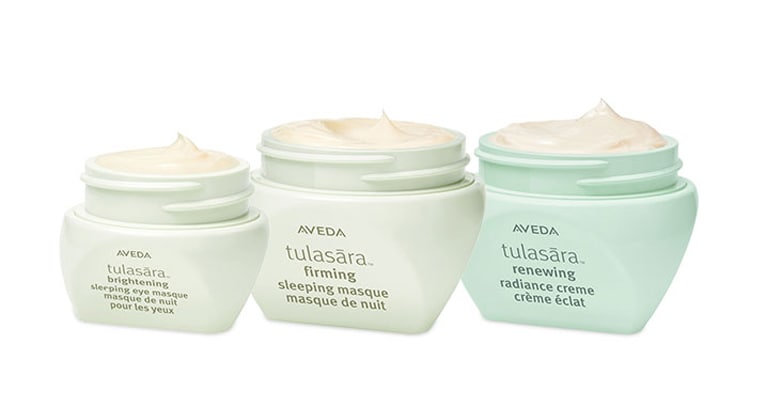 tulasāra™ skin care
Restore, refresh and brighten each morning.
Glow always.

Shop your Aveda favorites
By clicking on this link, you will leave the official site of Hong Kong and will be directed to the website of ImagineX Beauty Limited, an authorized retailer of Aveda products in Hong Kong.
Wake up to luminous, wedding-day skin – every day. Skin looks brighter overnight, and feels firmer over time. Dermatologist-tested. Non-acnegenic.
Learn More
Ultra-rich creme masque brightens skin around the eye area overnight, and helps visibly diminish the look of dark circles over time.
Learn More
a moisturizer that leaves skin glowing and ready for the day—just like you feel after yoga
Learn More