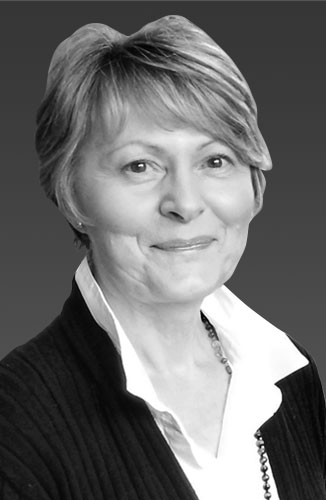 Aveda Manager of Professional Spa Education

A Global Trainer since 1989, Helga specializes in skin and body
care and oversees the development and training of Aveda's
basic and advanced Esthiology programs. She is responsible
for creating state of the art, advanced education curriculums
on skin and body care for the Aveda Institutes and the
Aveda Network.
WHY THE SPA AND WELLNESS INDUSTRY:

It's so important that we understand ourselves at deeper levels of awareness and take moments each and every day to nurture and replenish ourselves. This industry allows me to do this for myself and for others.
WHY AVEDA:

Aveda has given me the platform to be more than I ever thought I could be and I continue to learn, grow and be challenged every day. In turn, I feel blessed to share my passion for personal growth and well-being while helping to inspire others to be more than they thought they could be.
FAVORITE PRIZED POSSESSION:

My mantra bead necklace. It is inscribed and imbibed with the vibrational essence of one of the most sacred and powerful mantras in the Eastern traditions. It's very special.
Increase moisture instantly. Ideal for dry to very dry skin.
Learn More