Aveda Artists transform your hair, face and body with every touch. Their artistry comes in many forms: colorists paint infinite shades, stylists sculpt with scissors, makeup masters brush on nature's colors, and spa experts reshape how you feel with the stroke of a hand. All bring you the Art of Aveda, rooted in our heritage - the Art and Science of Pure Flower and Plant Essences.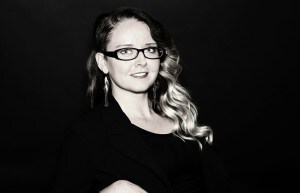 CITY, STATE Louisville, KY
LESLIE'S AVEDA STORY Leslie is an intuitive massage therapist that realized massage
was her calling after the therapeutic techniques helped her to overcome an injury.
Today, she utilizes her skills to not only provide a spa like experience but also aid in
pain management. Her other specialties include deep tissue, stone massage, reflexology,
body treatments, Himalayan Rejuvenation, and pregnancy massage. She is also trained to
work with special-needs guests and has a calm, easy-going nature. A self-proclaimed
"aroma-junkie", she enjoys creating beautiful fragrances and multi-purposed custom
essential oil blends to take a massage from special to extraordinary. If you are in need
of a revitalizing or pain relieving massage, Leslie will be able to not only provide the
best customized techniques but also a great aroma to create an uplifting experience.

It is surprising to note that even though Leslie is a massage therapist, she is also well
versed in hair and skin care products to address all of your needs. Just like in her career,
she puts 110% in her family and continually strives to help others in any way that she can.