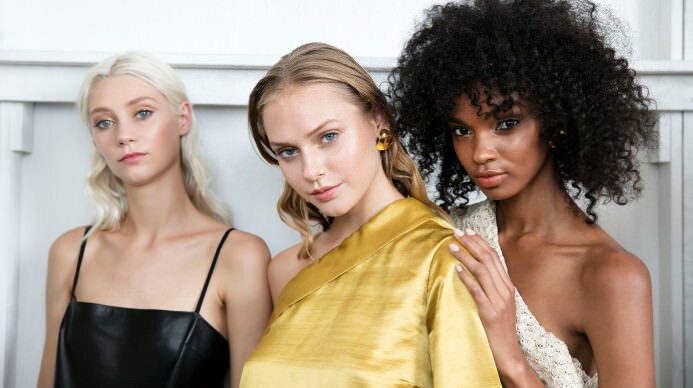 Beauty | Fashion | September 9, 2016
NYFW How-To: The Waves of Hellessy
Aveda Guest Artist, Jon Reyman, creates messy-neat "French girl" hair at the Hellessy Spring/Summer 2017 Show at Pier 59 Studios.
Bright Amalfi Coast colors, polka dot prints, and gold shimmer inspired the fluid, asymmetrical silhouettes seen in Hellessy designer Sylvie Millstein's latest collection."Hair was prepped with new Aveda Damage Remedy™ Split End Repair (launching September 24) that binds split ends back together for beautiful, touchable hair," said Reyman. "Then, with a couple of quick poofs of Aveda Shampure™ Dry Shampoo we were able to absorb excess oils and give hair a flirty, matte look – perfect for the runway."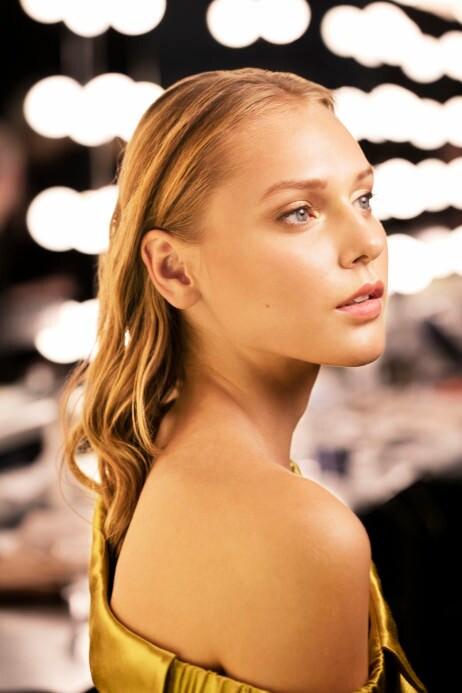 How to Get the Look
Prep: Apply NEW Damage Remedy™ Split End Repair to the ends of completely dry hair to instantly draw and bind separated ends back together and to help prevent new split ends from forming.
Step 1: Create a middle part on dry hair and spray hair from root to mid-shaft with Thickening Tonic. Blow-dry in while brushing.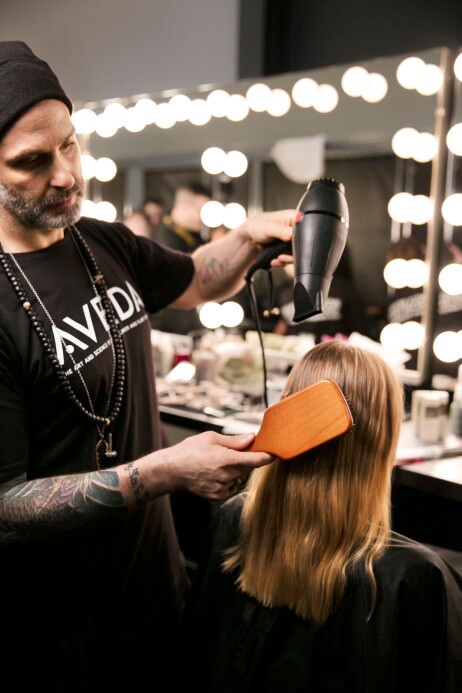 Step 2: Poof Shampure™ Dry Shampoo all over the hair for a matte effect.
Step 3: Gather hair tightly into a ponytail at the nape of the neck. Aim heat from blow dryer at elastic to set a kink in hair.
Step 4: Undo elastic and reinforce the kink in the hair with the barrel of a large-barrel curling iron by holding it against the indent where the ponytail holder used to be for a few seconds.
Step 5: Fluff the hair gently with fingers and separate waves. Tuck ends into collar.
Do you like this look? Then share it with your friends on Facebook using the hashtags #LivingAveda and #NYFW16
And don't forget to check out the must-have products that created this look!